Institutes and Entities of the European Law & Governance School

Sustainable Development Goals Centre on Governance and Public Law
Governments and the private sector are in need of modern tools for developing strategies and action plans to improve governance processes and structures in order to effectively promote the implementation of the Sustainable Development Goals (SDGs).
Since their adoption the historic UN Summit by world leaders in September 2015, it is understood that the entire issue of governance for the implementation of the SDGs is, to a large extent, a terra incognita in terms of legal aspects and governance modalities for public and private entities.
The Sustainable Development Goals Centre on Governance and Public Law, a joint initiative of the Cambridge Institute for Sustainability Leadership (CISL), the European Public Law Organization (EPLO) and its European Law and Governance School (ELGS), responds to this need being uniquely positioned to provide this service to both public and private entities as it draws from the rich experience of its founding institutions, and brings together their expertise and influential status.
MISSION
The Mission of the Sustainable Development Goals Centre on Governance and Public Law is to respond to the need for capacity building in Governance for the implementation of the SDGs. In collaboration with global leadership in SDG implementation, including the programmes and activities of the UN entities, the European Union structures and other partner organizations, and leaders in sustainable development in the private sector, the Sustainable Development Goals Centre on Governance and Public Law will provide:
 Effective and cost-efficient support to Public and Private Institutions, including Government, Inter-Governmental Organizations and Private Sector entities, including business and economic actors, such as industries and banking, among others.
 Training Programmes adapted to the specific needs of each target group, in order to provide learning, training and practice aiming to advance SDG implementation in Public and Private Entities, and opportunities for interaction between them.
 A Programme of Research and Publications in this new field, thus providing the analytical and practical tools needed for their implementation.
 A ToolBox that empowers countries and private entities, as well as international and inter-governmental institutions to approach the complicated issue of implementing the SDGs.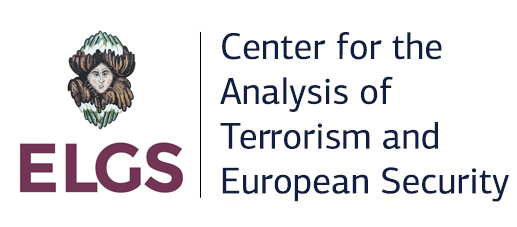 Center for the Analysis of Terrorism and European Security (CATES)
MISSION STATEMENT
Terrorism is one of the pre-eminent security preoccupations of western states. However, terrorism is not a problem amenable to blanket analytical strategies and policy initiatives. Rather, it is a complex and adaptive phenomenon, emerging and operating in and across societies spread across the globe. At the same, data-driven analysis and information regarding the terrorist risk Europe is facing has failed to reach mainstream audiences, while the considerable EU counter-terrorism efforts have gone rather unnoticed by the European public. In effect, the threat of terrorism remains not only a continuing analytical and policy challenge but also a source of high public anxiety.
To address these challenges CATES aims to:
– facilitate high-quality, theoretically informed and policy relevant, academic research on terrorism and European security;
– develop co-operation with other research programs across Europe;
– create a cross-disciplinary forum for researchers to share theoretical and analytical perspectives;
– encourage junior researchers to join the fast growing community of terrorism studies;
– foster engagement with the political and policy world;
– disseminate into the public sphere scientifically informed and evidence-based analysis of the current terrorist threat in Europe.
 Goverance
Director
Andreas Gofas |Associate Professor of International Relations, Panteion University of Athens
cates@elgs.eu