The Board of Trustees is comprised of world renowned academics and personalities appointed by the EPLO who regularly review the functioning and advancement of the ELGS at the highest level of its operations. They under the authority of the Board of Directors of the EPLO.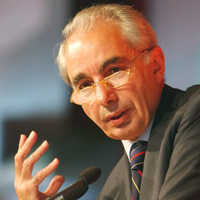 Honorary President | Professor Giuliano Amato, Former Prime Minister of Italy
The Council of Representatives is comprised of representatives of universities and institutions affiliated with the ELGS through cooperation agreements such as professor and student mobility schemes and joint degree programs. It holds one regular annual meeting to discuss all matters related to the ELGS cooperation with its partners. The Council currently has 25 members from 17 countries, including the Sorbonne Paris I, Temple University – Beasley School of Law, the China University of Political Science and Law, and the World Bank.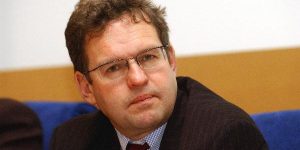 PRESIDENT | Professor Bertrand Mathieu, Paris I (Panthéon-Sorbonne) University, France & Extraordinary Member of the French Council of State
FIRST VICE PRESIDENT | Professor Eivind Smith, University of Oslo, Norway
SECOND VICE PRESIDENT | Professor Thomas Gross, University of Osnabrück, Germany
The Faculty Board is comprised of distinguished academics from all over Europe and is in charge of all academic matters related to the functioning of the ELGS and thus will have regular meetings. Decisions of the Faculty Board may be appealed before the Board of Trustees.
PRESIDENT | Professor Giacinto della Cananea, Bocconi University, Milan, Italy
MEMBERS |
Prof. Jean Bernard Auby, Institut d'Etudes Politiques de Paris (Science Po), France
Prof. Martina Conticelli, University of Rome "Tor Vergata", Italy
Prof. Paul Craig, St John's College, University of Oxford, United Kingdom
Prof. Stelios Tofaris, University of Cambridge, United Kingdom 
Prof. Takis Tridimas, The Dickson Poon School of Law, King's College London, UK
Prof. Ferdinand Wollenschläger, Augsburg University, Germany