3rd "European Legal Dialogues" in Wolfson College, Cambridge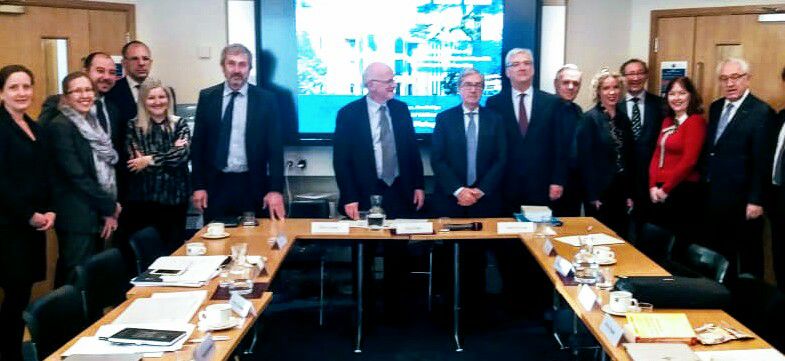 Tuesday, 12 March 2019
The 3rd Sir David Williams European Legal Dialogues takes place in Wolfson College co-organized and sponsored by Wolfson College, Public Law Centre of the Faculty of Law of the University of Cambridge, Universite Bordeaux-Montesquieu, Hart Publishing, and ELGS of the EPLO on March 12, 2019. This time, it covers the whole day and is followed by participation to the formal dinner of the College.
The theme is "Judicial review of Administrative Action".
The event is organized as a three hour discussion of Socratic-platonic character led and animated by the The Rt Hon. Lord Justice Patrick Elias, between two distinguished lawyers, one common lawyer and one continental European lawyer, with the participation of the public where a few distinguished personalities from continental Europe and Great Britain or overseas, shall be invited to participate actively as discussants.
Participants of 3rd Sir David Williams European Legal Dialogues
President
The Rt Hon. Lord Justice Patrick Elias
Keynote Speakers
Professor Alison Young
Professor Mario Chiti
Discussants
Professor Paul Craig
Professor Luis Maria Diez Picazo
Professor Ioannis Drossos
Professor Ymre Schuurmans
Professor Rui Lanceiro
Directors
Professor David Feldman
Professor Spyridon Flogaitis
Scientific Secretariat
Professor Georgios Gerapetritis
For your participation in the 3rd European Legal Dialogues event titled "Judicial review of Administrative Action" please register at https://legaldialogues.eplo.int/index.php/registration