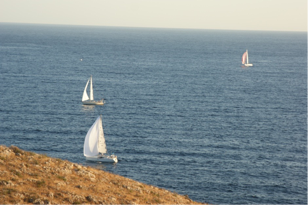 The ELGS organizes special programs each summer on current topics related to the fields of law and governance, which draw on key experts from throughout the world.
Through the programs, participants are granted the opportunity to explore the political, institutional, regulatory and supervisory frameworks of evolving fields of law, primarily related to European and International integration.
Certificate in Biolaw and Ethics
General information
The ELGS Certificate in Biolaw and Ethics provides medical doctors, researchers, law school graduates, lawyers, and other scientists and/or medical and health professionals with executive level training on key legal issues in the field of Biolaw and Ethics, which most practitioners from a wide range of disciplines face daily in their workplace. It will tackle critical topics such as: Do we have the right to sell our health data to a research institute or Bio-bank? Does a surrogate mother have the right to terminate her pregnancy? Can we patent a human gene? Has a despairing patient the right of access to drugs even before testing safety and efficiency in clinical trials?
Biolaw is a dynamic and evolving field of law that explores the legal and conceptual basis for bioethics, and plays a pivotal role in the research, development and use of biotechnologies in the medical and health services, as well as in the pharmaceutical and chemical industries. This field of law penetrates both the public and private spheres and has been designated by the European Commission as a field of high priority that needs further development.



Why study with us?
The ELGS Certificate in Biolaw and Ethics is the only postgraduate certificate in European law covering biomedicine, non-medical biotechnology and non-human biolaw
Classes taught by distinguished professors and researchers from Europe and the USA with experience in: projects of the EU and the Council of Europe, law-making procedures, and policy-making for international organizations
Unique integrated and interdisciplinary teaching approach covering all areas regulated by biolaw, focusing on fundamental European principles and their development and practical implementation on specific topics, and the strict requirements of legal reasoning and the need for ensuring legal certainty with accurate solutions
International classroom environment offered at beautiful seaside location just one hour outside of Athens
Career Prospects
The Certificate Degree in European Biolaw and Ethics, is of particular interest for:
– Medical doctors who wish to acquire legal knowledge, for handling sensitive issues of medical liability in safety, without the need of permanent legal support
-Research scientists, who need specific guidance for drafting and monitoring the legal and ethical part of research proposals and related protocols
– Lawyers who wish to be specialized in medical, research and biotechnology law, for addressing especially complex issues of legal liability, needing specific interdisciplinary knowledge
-Other scientists or professionals (pharmacists, health economists, biologists, environmental scientists, chemical scientists, nutritionists, nurses, etc.), who address specific legal and ethical questions in everyday work.



Courses offered – Timetable
The program contains 4 courses, for a total of 30 hours, with a multiple-choice test of 1 hour performed on the last day of the program.
The courses are:
1. Genetics and Biotechnology: Basic Information for Regulation (6 h), by Dr Fragiskos Kolissis. This class covers basic information on the topic including Genetics in humans and other species, genetic testing, genetic engineering, synthetic biology, and patents in biology;
2. Medical, Research, and Environmental Ethics (8 h), by Dr. Assya Pascalev.This class includes an introduction to ethics theories, patient/physician ethics, neuroethics, the ethical status of Nature and species, and research integrity;
3. Biomedical Law and Non-Human Biolaw (12 h), by Dr. Judit Sandor and Dr Roberto Andorno. This class includes the law of: informed consent, end-of-life issues, transplantations, abortion, assisted reproduction, stem cell and embryo research, genetic testing, biobanking, clinical trials and human enhancement;
4. Non-human Biolaw (4 h) by Dr. Violeta Besirevic. This class covers the law of: biodiversity, biosafety, GMOs, animal protection, and animal experimentation.



Our professors
Dr Roberto Andorno, Senior Research Fellow, Rechtswissenschaftliches Institut, University of Zürich
Dr. Violeta Besirevic, Professor of Law, Union University Law School Belgrade, Research Fellow CELAB, Central European University
Dr. Fragiskos Kolissis, Professor, National Technical University of Athens, School of Chemical Engineering
Dr. Assya Pascalev Assoc. Professor, Howard University, Washington DC, USA Executive Director, Bulgarian Center for Bioethics, Sofia.
Dr. Judit Sandor, Professor of Law, Central European University, Budapest, Director of the Center for Ethics and Law in Biomedicine (CELAB)
Dr. Takis Vidalis (Director of the Program) Senior Research Fellow, Hellenic National Bioethics Commission, Professor of Biolaw, PGP in Bioethics, University of Crete



Admission Requirements
a) Degree in Law, Medicine, Biology, Chemistry, Nursing Studies, Environmental Studies, Social Sciences, Psychology, Political Sciences, Philosophy, Theology (Upper Second Class or equiv. according to http://www.vub.ac.be/gst/eurobio/20eb.html, or B for the U.S.)
b) Sufficient knowledge of English (equiv. to a Cambridge Certificate of Proficiency, gr. C)



NOT OPEN FOR APPLICATIONS CURRENTLY