Meet the ELGS at the International University Fair for Undergraduates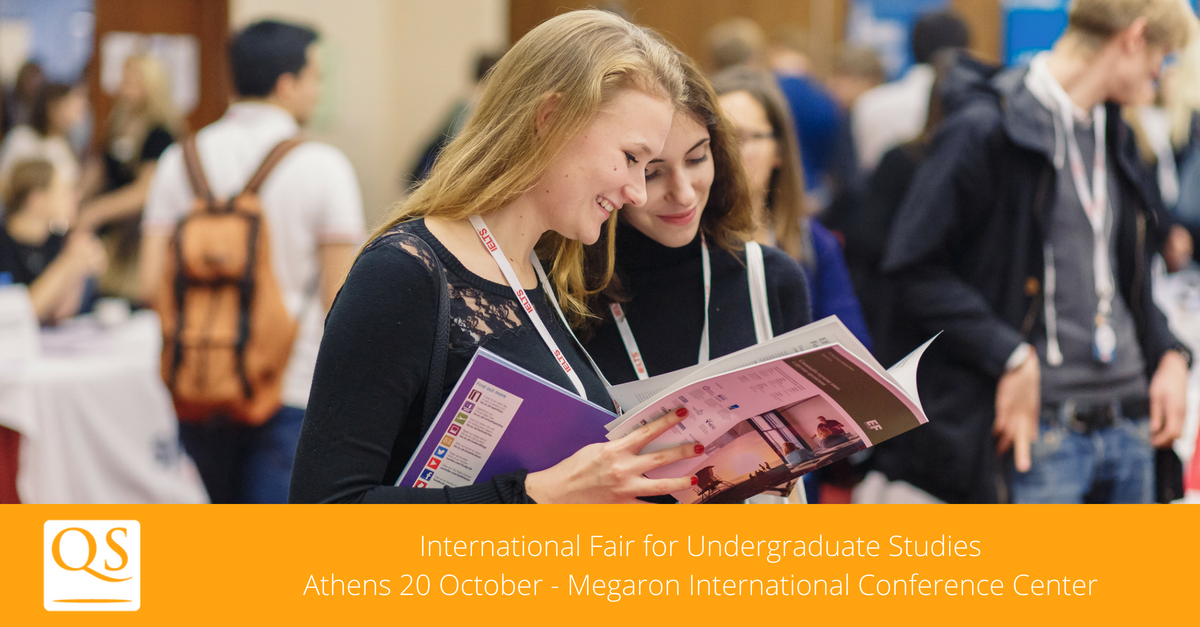 The ELGS participates in the most prestigious international university exhibition in Athens.
QS World University Tour Athens
Sunday 21 October, MegaroMousikis, Vas. Sofias & Kokkali St. 1, 14: 30-17.30
The QS World University Tour – the most prestigious international university exhibition for undergraduate studies returns to Athens.
Parents and students will have the opportunity to meet representatives of leading universities and to become acquainted with undergraduate programs in 60 subjectfields including: Medicine, Law, Management, Marketing, Philosophy, Finance, etc.
List of participating universities:
Cardiff University (England) | University of Essex (England) | University of York (England)| ESSEC Business School (France) |St. Gallen (Switzerland)| European University (Cyprus)| ELGS: European Law and Governance School (Greece)
Program
14:00               Registration opens
14:30-15:00    Seminar: Tips for Finding The Right Undergraduate Program | Presenters: Orientum
15:00                Fair opens
15:30-16:00    Seminar: Introduction to the IELTS Examination | Presenters: British Council
16:00-16:30     How to write a self-descriptive report on the application? | Presenters: CVExperts
16:30-17:00      Professions of the Future | Presenters: Employ
17:30                 The exhibition closes
In addition, the exhibition offers:
Information about scholarships
Application consultation for undergraduate courses
Free career inventory test and career counselling
The entry is free of charge but an online registration is required. To register click here.
For more information, please contact the organizers at Greece@qs.com.