ANNOUNCEMENT for Italian citizens to attend the ELGS Undergraduate Degree Programs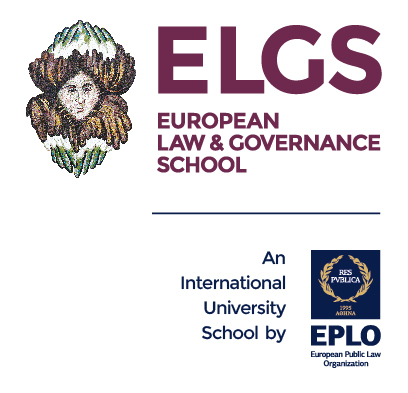 ANNOUNCEMENT
Italian citizens are hereby invited to express their interest to attend one of the three-year Undergraduate degree programs in EU Law or Governance of the European Law and Governance School (ELGS) in Sounion, Athens, for the academic year 2016-2017.
Applicants must hold either a Secondary School Graduate degree or a graduate degree in Law. Must be fluent in English (written and oral).
Scholarships available.
Prospective applicants are requested to send a CV, with an ID photo, containing personal data and educational background, as well as a letter of motivation. Making false representations will be grounds for withdrawal of further consideration of application. Applications must be submitted electronically addressed to: Mrs. Cheryl Novak, Deputy Director for Education Activities, elgs@elgs.eu.
The European Law and Governance School (ELGS) is a modern international school with the mission to offer Excellence in tertiary levels of Education in the fields of European Law and Governance. The ELGS is committed to educating the next generation of Europe and the World's legal practitioners, public administrators and world leaders by imparting them with the knowledge necessary to effectively work within the fast evolving European and global institutional structures that transcend national frameworks, and the skills to confront and address the new global opportunities and challenges.