Seminar in Cyprus for Competition Law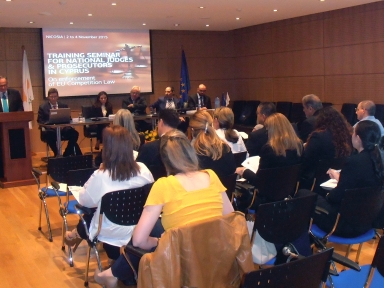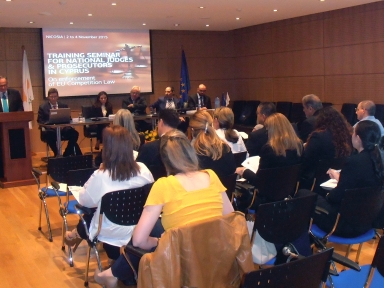 A three-day seminar for training judges and prosecutors on EU Competition law in Nicosia, Cyprus successfully completed on Wednesday, November 4.
The seminar was part of a larger programme of the European Public law Organization (EPLO) that started on March 1, 2015, has duration of 14 months, funded by the European Union and regarding the training of national judges and prosecutors of Greece, Cyprus and Bulgaria on enforcement of EU Competition Law.
The three-day seminar in Cyprus, where 20 judges and prosecutors participated, was organized by the EPLO with the close cooperation of the country's Supreme Court, whose premises was carried out the seminar, the Commission for the Protection of Competition (C.P.C) of the Republic of Cyprus and the Institute of Studies in Competition Law and Policy (IMEDIPA).