Open Class by Giacinto Della Cananea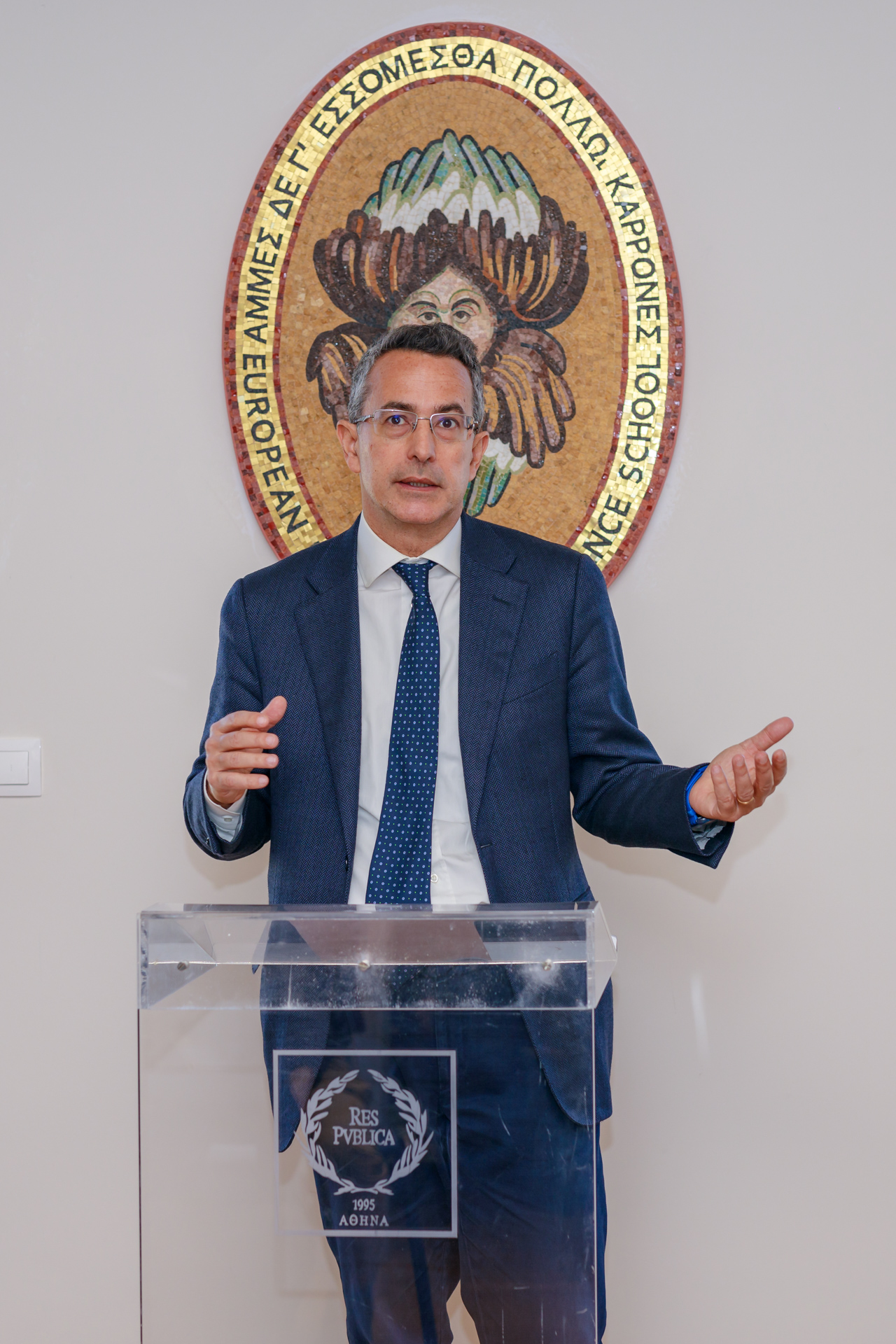 The ELGS organizes a series of lectures every year free for the public On May 14 at 17.00 join us to watch a lecture by Professor Giacinto Della Cananea, President of the ELGS Faculty Board & Full Professor of Administrative Law at Bocconi University, Italy on "Two visions of Europe".
Register by sending an email at info@elgs.eu expressing besides your willingness to participate in the course whether you wish to receive info from the ELGS for its programs and news.
Seminar-Open Class
"The Two Visions of Europe"
Professor Giacinto della Cananea will focus on the two opposite political visions of the European construction, that is, the vision that is centred on the "ever closer union among the peoples of Europe" and that which postulates a wide and loose union. Precisely because these are not simply different, but conflicting political visions of what the EU is and should be, it is necessary to be fully aware of their consequencesr
Giacinto della Cananea President of the ELGS Faculty Board, Professor,Bocconi University, Milan, Italy.
Giacinto della Cananea is a public lawyer, with research interests spanning both administrative law and European Union law, with specific focus on three areas: the comparative law of administrative procedures, comparative law methodology, as well as budgetary law & audit of public administrations. Most recently, he has been appointed Chair of the Interministerial Commission on Tax Justice, set up jointly  by the Ministry of the Economy and Finance and the Ministry of Justice of Italy.
He was educated at the University of Rome "La Sapienza" and the European University Institute (Florence). In 2016 he has been awarded an advanced grant by the European
Research Council for the research project on "The Common Core of European Administrative Laws", for a period of five years. He is full professor of law in Italy since 2001 and an attorney at law; he has also been selected by the Italian Government and Parliament for several offices, including the governing board of the Court of Auditors (2013-2017).